If you are looking for the perfect place to learn English, Ireland should be your number one choice. There any many reasons for that but we will focus on the main 5 reasons for studying in Ireland:
Ireland is a perfect place for international English learners
English is essential nowadays when starting your professional life, and therefore, many international students choose to spend some time in a native English speaking country to fully learn the language and its nuances. Ireland is one of the few countries in Europe where you can learn English while being submerged in an entirely different and rich culture. You will meet people from all around the world who are also studying the idiom and make connections that can last a lifetime.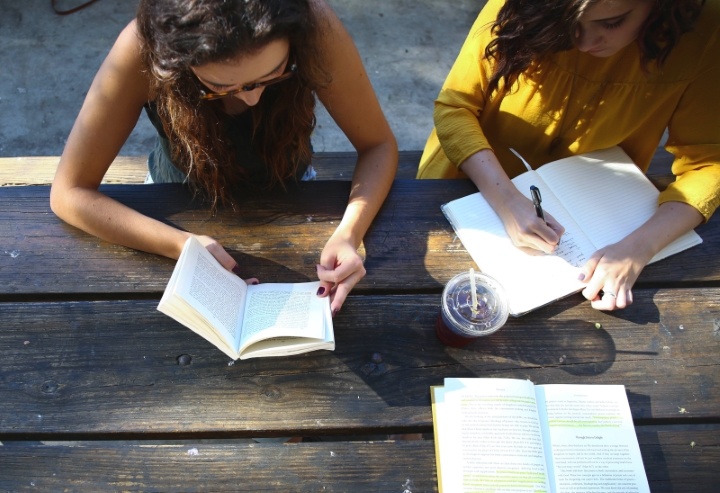 There are work opportunities for students
Ireland is home to a large international student community and one of the reasons for its popularity are the job opportunities that allow you to work while studying here. Part-time workers are needed in many different areas across the country and you can help your monthly budget by working during your time abroad.
While most people only focus on the monetary aspect and the possibility to offset some of the cost of their programme while working, that shouldn't be the primary goal. Working in Dublin develops many skills and augments the learning experience overall. For many, those are their first jobs. Aside from learning English, students develop their communication skills, discipline, working with clients and other colleagues while being a responsible person overall. These principles are then brought back to their home where they can be applied as well.
Hospitality is part of the Irish culture
The Irish are known as some of the friendliest people in the world and they are amazing hosts. Once you arrive here, you will see why this is, especially if you are lucky to live in a host family. It's not hard to feel welcome here and in no time you will be also greeting the bus driver with "cheers".
Dublin has a busy social life, with pubs and restaurants to suit all tastes, spread across the city. It is easy to make friends with the locals in your moments outside of the classroom and continue to practice the language even while having fun.
Studying abroad will be good for your CV
Life experiences also count when applying for a new job, so in addition to a new language for your CV, living abroad will also make you more interesting for employers. By spending time away from your country you will be absorbing new ideas and culture, expanding your vision of the world, and becoming more global. These are things that many companies search for when looking for new people to work with. If you are thinking about getting a new job, or aim to invest in new opportunities, it's important to stand out from the crowd and invest in new and interesting skills. Why not persuade this by also doing an exchange that will expand your knowledge of the world?!
Irish culture and landscape are unique
Ireland is very proud of its past, and here in this mystic and old land, you will learn about the world's as well as Irish history. There are plenty of museums, free walking tours, and cultural events in Dublin, which make it easier for a foreign student to learn more about the history of the country and absorb as much as possible of it. It's also probable that you will fall in love with the Irish landscape, the dynamic and vibrant cities, as well as the natural and untouched countryside lands. Just an hour away from Dublin, you can already find yourself in a different landscape, surrounded by the green Irish fields, driving by the Irish sea or getting amazed by the mountains.
It is safe and quality of life is high
Ireland is a very safe country to live and compared to other European countries, crime is low. Even in bigger cities, such as Cork and Dublin, the quality of life is very good. Beyond safety, Dublin also offers a very good public transport system, with buses, trains, and trams crossing the whole city and working lines during the night from downtown to many of the city outskirts, every weekend. Here you can enjoy your spare time going to different pubs, lots of museums, galleries and historic buildings, parks, castles, and, of course, the seaside.
There are many more reasons to choose Ireland. Would you like to read about more of them? Write your suggestions as a comment below.